F A R M F R E S H
High quality farming makes touring the back roads of Essex a true adventure. Drive down through farm fields in Essex during the harvest season and see for yourself.
The Fruit Wagon sits on County Road 50 and unexpectedly lures in visitors who are exploring the north shore of Lake Erie. Freshly picked produce is always on display. You will find the most delicious seasonal harvest, which is always changing because it's so fresh!
Just a few minutes away on Ridge Road, The Little Cider Company is busy working away. In the late summer and early fall, Mary- Beth Little is busy creating some of the tastiest local apple cider, both fresh pressed and hard apple cider! Stop by their roadside, shipping container - stand to pick up some apples from Wright farms, and apple cider from the Little Cider Company.
Roosters Farm Market is a gem located in Harrow, ON. They sell a wide variety of plants, Garlic, Tomato's, Okra, Peppers, Pickles, Roma's, Tomitilla's and much more along with Fresh Baking, Preserves, Fudge, Ice Cream, Herbs, Tea, Maple Syrup and Honey.

"Nothing beats farm fresh products harvested by those in Essex. Farm fresh means it was planted, pruned and picked from one of the many family-run operations that call Essex home. Our region boasts the longest growing season in Canada and it shows in the quality of produce grown locally and distributed to restaurants and food vendors around the region."
Pictured below are the Owners of Garfield's in Colchester.
We recommend Billy's Taphouse or Garfield's to anyone looking for the Farm Fresh dining experience. These two restaurants are the perfect presentation of farm to table dining, and are wonderful places to test local food! Try some fresh caught pickerel, locally grown greens, locally harvested meats and so many other delights. Food served fresh and locally produced wine and beer, they have it all. If you want to fill up on delicious, local food, make sure to think of Billy's or Garfield's.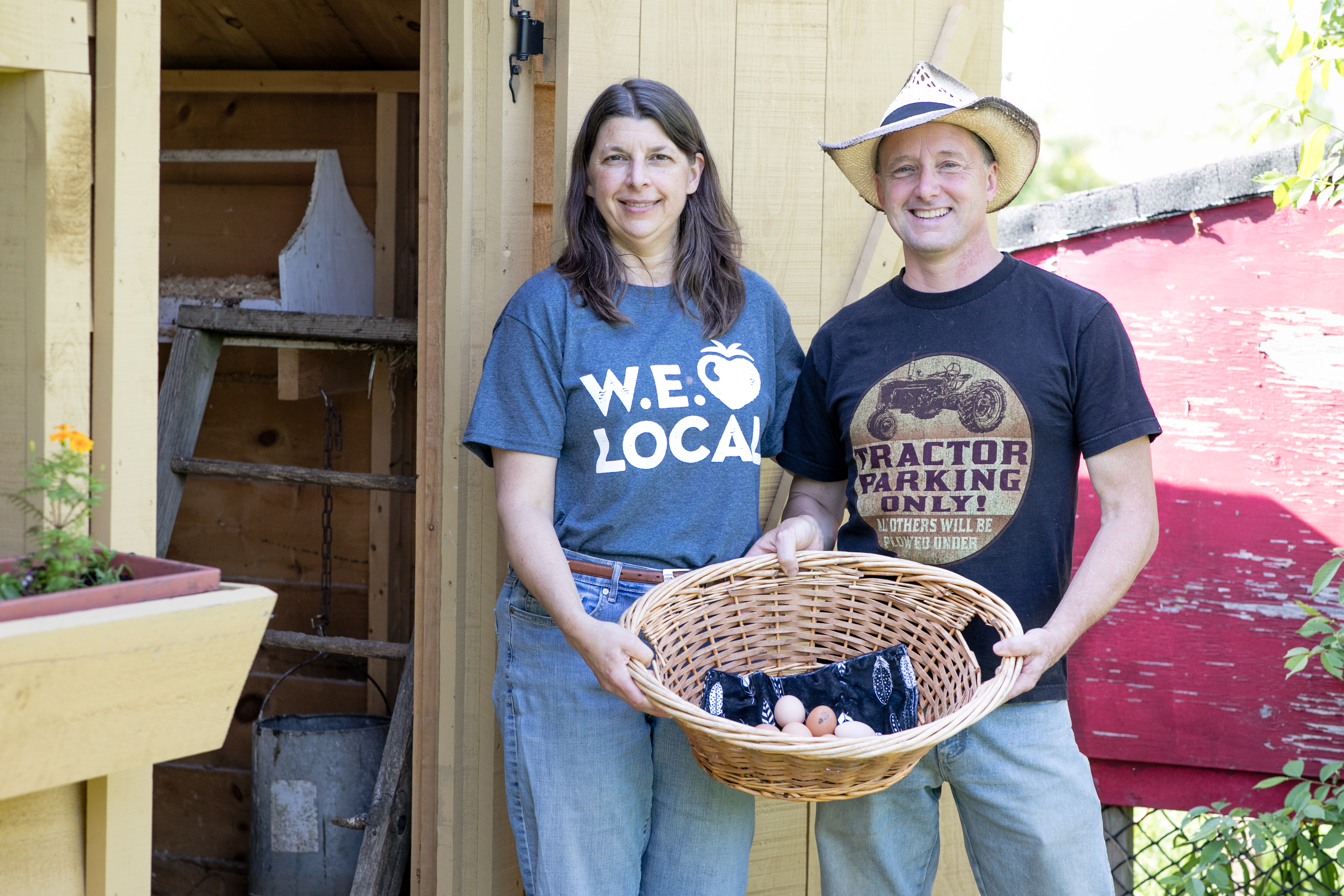 Howling Hounds Farm offers native herbs, free range chicken and duck eggs, pasture raised turkey and chickens, and eco friendly sewn products.
To find out more about fresh local farmed food in our area, view or download the Buy Local Map from the Essex County Federation of Agriculture.